SiriProxy
Enable javascript to use this site!


>>> Take a look at my new RPi blog! <<<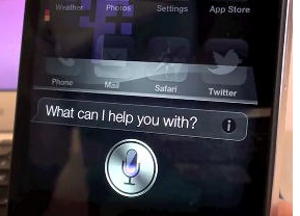 Onto this image I installed SiriProxy, a proxy server made by Pete Lamonica that interfaces with SIRI, the vocal assistant by Apple installed on the latest devices (starting from iPhone 4S and iPad 3).
This server interpose itself between the device and the Apple server that "translates" the vocal command, returning the text of what has been said. This way it's possible to make the server execute some operation as a result of specific vocal commands.

Presence of programmable digital signals on the RPi allows to execute also complex operations as turning on or off a device.
Originally SiriProxy was created to set the temperature of a thermostat using vocal commands, but there are really many possibilities.
To get info on usage and configuration go to the SiriProxy site or just make a search on the internet.
Just remember that before You can use it You have to generate the certificate to be installed on Your Apple device and that You need to change the DNS server for the connection with the address of Your RPi.

When powering on the RPi there is an automatic login with the user siri (password siri) and then the server is started. There's no need to use a monitor and a keyboard.
---
These are the RPi sections:
F.A.Q.
Base
SiriProxy
C64 emulator
Web server
Installing Yowsup
Using Whatsapp