Corner bookmarks
Enable javascript to use this site!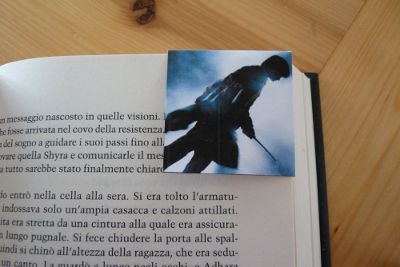 Some bookmarks slightly different from usual, simple and fast to build. Differently from the classical rectangular bookmarks You put in the middle of the book, corner bookmarks are inserted in the page corner as You can see in the above photo.
You can build one in few minutes using just paper and scissors, without using any glue.

This file contains 10 bookmarks with photos from Harry Potter movies: PDF

Here some photo to help You preparing the bookmarks.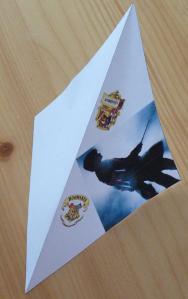 After printing and cutting the chosen bookmark, fold the paper along the diagonal as shown in the photos.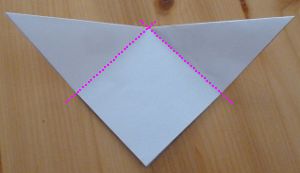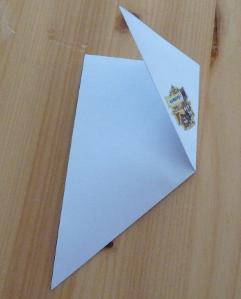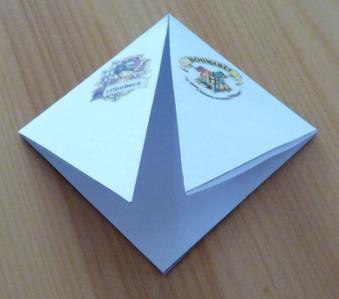 Put the folded paper with the photo faced toward the table surface and proceed with the next two folds.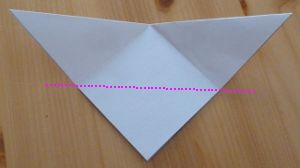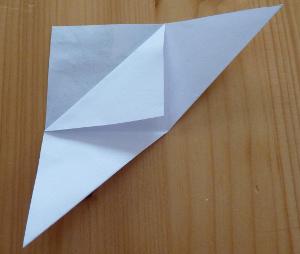 Unfold the last two and fold in half the corner without the photo, as shown above.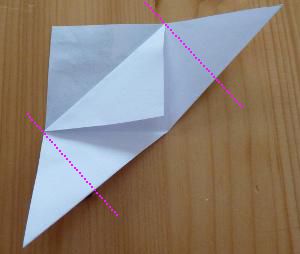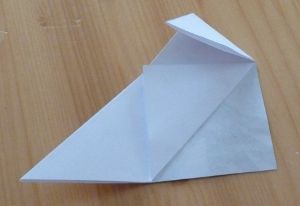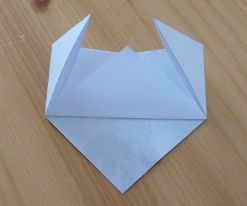 Make the two new folds.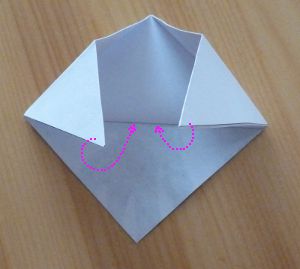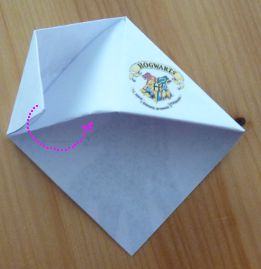 Now fold the two tips behind the previously folded corner, just like shown in the photos above.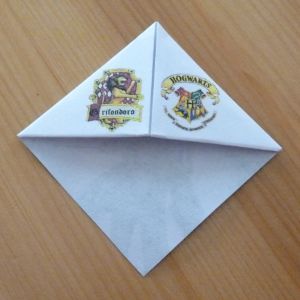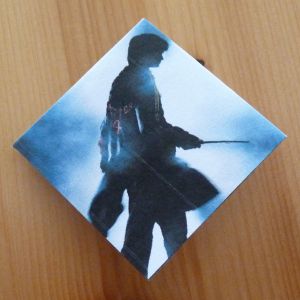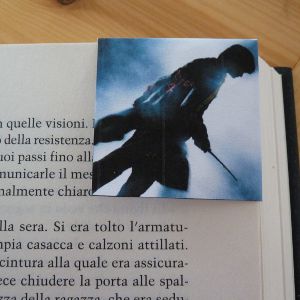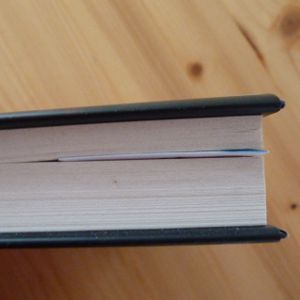 Some picture of the finished bookmark.

To prevent ruining the tip, You can cut and glue behind the photo a 5cmx5cm square piece of cardboard.
Other models:

Tutorial for designing paper models (how Hagrid's hut has been created)
The greenhouses
Hagrid's hut
Albus Dumbledore's Pensieve